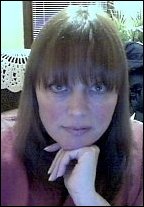 Shelby Lynn, CCH, RMT
I am a natural clairvoyant medium and conscious channel who is very spiritual. My reading style is down to earth, healing and empowering. I am direct with compassion in answers to your questions. When I was a child I knew things that were going to happen before they did. I could see colors with my hands and aware of my guides/angels and talked with them often. I felt the emotions of others and sensed what was going on in their life. Early in my teens I started having vivid dreams that would come true, along with a curiosity about astrology and a strong interest in crystals. At the age of 16 I had a near death experience due to an undiagnosed heart condition. After that everything changed. I understood why and what part of my path was. I knew I did this before and remembered how. I understood that what I was seeing hearing and feeling was meant to be shared. As a young adult I started giving readings to my friends and family. They told their friends, family and work associates. By referrals more people came to see me.

Over the years my path expanded to include study in holistic healing. I received formal training in several healing methods from instructors located in the United States and the United Kingdom. Using my natural clairvoyant abilities combined with my training in holistic therapy I provide an intuitive healing session tailored for the needs of each person. I believe in a whole approach to wellness and that all aspects of self (mind, body, and spirit) need balance for a healthy lifestyle.

*Providing intuitive services for over three decades. Please read what to expect during a reading with me. Available for: Clairvoyant Reading, Egyptian Card Reading, Crystal Healing, Reiki, Quantum Touch, Reiki Drumming, Tuning Fork Therapy, Past Life Regression, House Blessing and Clearing, Classes, Reading Parties.


submit a testimonial
->